The Pacifica Advantage
Pacifica Vinyl Windows is a licensed, bonded and insured window installation company headquartered in Downey, Ca. For over a decade, our goal has been to create high quality vinyl windows and doors at the most affordable price.
All Pacifica windows begin with lead-free PVC lineals from VEKA a global leader in extrusion technology for over 40 years. Vinyl is the material of choice for windows and doors. Vinyl is non-conductive and performance additives ensure a lifetime of color stability, impact and weather resistance. With a proven track record of window and door sales and installation, Pacifica is ready to assist you with your vinyl window and door needs.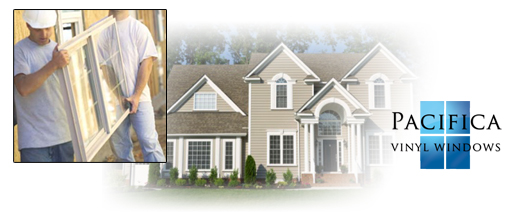 Request A Quote
Contact Pacifica Vinyl Windows today by calling
(562) 803-0315, or browse the website for more information.
Our Custom Vinyl Windows and Doors Include:
» All sizes and shapes
» Sliding windows
» Single hung windows
» Picture Windows